The ultimate goal of the National P-3 Center is to improve the education continuum that children experience from birth (Pre-school) through 3rd grade. 
We recognize that race, class, culture, and zip code demand explicit strategies to mitigate their effects on children's learning opportunities. We understand and value both the early care and education (ECE) and PreK-12 systems and engage in strategic work with a focus on organization and system change at district, community, and state levels. To this end, we work at the intersection of ECE systems building and K-12 reforms.
Focusing on equity as a driving force behind what we do, with the recognition that disadvantage and disparities exist within and across the ECE and PreK-12 systems.
Establishing and maintaining strong, personalized, and professional relationships with stakeholders in communities, school districts, and states that are building P-3 approaches.
Responding to gaps and needs in the field – at local, regional, state, and national levels – with practical, evidence-based strategies that are connected to emerging innovations in the field.
Engaging in cutting edge efforts related to research, policy, and practice of P-3 approaches.
Honoring the history, mission, and values of both the ECE and PreK-12 systems to successfully navigate between the two.
Maintaining the highest level of quality and integrity in all aspects of our engagement with practitioners and policymakers.
Engaging in ongoing research and evaluation of both our own work as a Center and of promising P-3 approaches around the country.
Leveraging our position in higher education to collaborate with experts in the field and employ rigorous methodologies.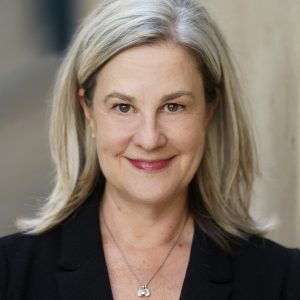 Executive Director
She/Her/Hers
Kristie Kauerz is an associate clinical professor at University of Colorado Denver's School of Education and Human Development. Kristie specializes in education reform efforts that address the continuum of learning from birth through 3rd grade, integrating early care and education (ECE) system building and PreK-12 reforms.
Kristie's expertise spans policy, research, and practice. Her P-3 work is anchored in collaborations with school districts, state agencies, and early learning stakeholders. Her research interests straddle the paradigmatic, pedagogical, and policy divides that exist between ECE and PreK-12 systems. She has served as policy advisor to two former Colorado governors, director of early learning at Education Commission of the States, and director of PreK-3rd grade initiatives at Harvard Graduate School of Education. Prior to joining the faculty at CU Denver, she was at the University of Washington's College of Education.
Kristie focuses on both the organizational reforms and the cognitive sensemaking necessary to build alignment and coherence that supports children's development and learning. She designed and directed the Washington P-3 Executive Leadership Certificate Program, a credit-bearing course of study that co-enrolled administrators from early learning and PreK-12. She also has led the National P-3 Institute since 2008.
Kristie's authorship includes numerous articles, book chapters, and reports on topics ranging from P-3 alignment to full-day Kindergarten to early childhood governance. Kristie is lead author on the Framework for Planning, Implementing, and Evaluating P-3 Grade Approaches, a tool used around the country to guide school, district, and community alignment efforts. She co-authored a book on improving the early care and education workforce and is co-editor of the book Early Childhood Systems: Transforming Early Learning.
Kristie is a proud graduate of Colorado College, American University, and Teachers College at Columbia University.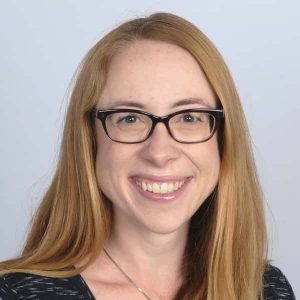 Operations Manager
She/Her/Hers
Amy is excited to be part of the work of the National P-3 Center.  Before joining the Center she worked as a Program Coordinator for Continuing and Professional Education for CU Denver's School of Education & Human Development (SEHD).  She has eight years of experience working with SEHD and supporting the needs of teachers, faculty, school district partners, and other members of the education system.  She has supported the registration needs of students in ECE programs as well as other continuing education offerings.  Prior to CU Denver she has worked as a licensed professional counselor as well as a professional Stage Manager for multiple regional theaters.  She earned her MA in Counseling from CU Denver and undergraduate degree in Theatre Arts from Ithaca College.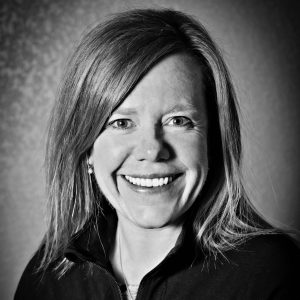 Special Advisor
She/Her/Hers
As a former elementary school teacher, principal, and district level administrator, Dr. Shannon Hagerman has deep roots as a P-12 educator. Throughout her career, Dr. Hagerman has maintained a firm commitment to providing all students, regardless of demographic background or circumstance with exceptional learning opportunities. As the Principal of the Montclair School of Academics & Enrichment, she worked closely with teachers, families and the community to lead a collaborative and transformative turnaround effort that resulted in doubled enrollment and led to double-digit gains in student achievement. During her time in Denver Public Schools, she served as an Instructional Superintendent where she supervised the Innovation Network of Schools and later, as the Executive Director of Talent Preparation where she created teacher and principal development programs designed to develop and support the daily work of school leaders. These district-embedded P-12 experiences allow Dr. Hagerman to bring a pragmatic, application-oriented lens to the programs offered by the National P-3 Center. Dr. Hagerman is also the Executive Director of Continuing and Professional Education for CU Denver's School of Education and Human Development (SEHD) where she oversees partnership programs, co-developed the Executive Coaching for Equity program, and is an experienced university instructor, having taught principal licensure and doctoral courses for many years. Her work as a mentor of aspiring, new and experienced school leaders is an area of great passion. Dr. Hagerman lives in the Denver area with her husband, two teen-aged daughters and one extremely spoiled Standard Poodle.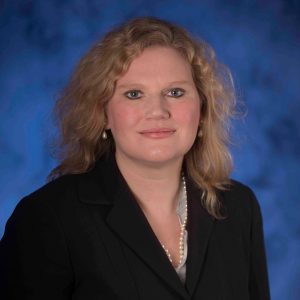 Senior Research Assistant
She/her/hers
Before joining the National P-3 Center, Stephanie served as the Senior Director of Global Engagement for the National Association for the Education of Young Children (NAEYC). She worked with international governments, top-level delegations and other large-scale systems to create guidelines to support early learning, as well as to support early childhood professionals throughout the world. She started with NAEYC as the Deputy Director of NAEYC's Academy for Early Childhood Program Accreditation.
Previously, she served the Step by Step Association (ISSA) as their Manager of the Quality Early Education Initiative.  During her tenure there she managed their quality improvement initiatives in countries throughout Eastern Europe and Central Asia; conducting trainings for more than 1,000 participants and conducting several hundred classroom observations throughout Eastern Europe and Central Asia.
Stephanie's passion and work in early childhood education began as a student assistant in a campus child care program. Over the course of her 25 year career as an early childhood development advocate, she held a variety of roles including a staff member in the Governor of Colorado's, First Impression policy office on families and children.
Stephanie holds a bachelor's degree from the University of Colorado at Boulder and a master's degree in early childhood education from the University of Colorado at Denver. She is currently completing her EdD at the University of Colorado at Denver in Executive Leadership. Her dedication to support high quality early learning has taken her to more than 30 countries.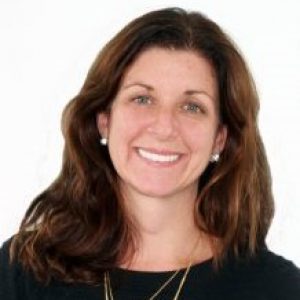 Director of Policy Analysis and Innovation
She/Her/Hers
Kate Tarrant is a consultant focused on early childhood research and policy and has worked with the National P-3 Center since 2021. Dr. Tarrant's clients include national, state, and local organizations. Recently, she was the Director of Research and Evaluation at the New York Early Childhood Professional Development Institute where she developed and led the New York City Early Childhood Research Network, a research-practice partnership designed to improve policy and practice for the early childhood workforce. Tarrant earned a doctorate in education from Teachers College, Columbia University where she also served as a graduate research fellow at the National Center for Children and Families. She received a B.A. from Emory University and an M.P.A. from Columbia University's School of International and Public Affairs. She has co-authored a book on the early care and education workforce, co-edited a volume on early childhood transitions and alignment, and has written numerous book chapters, reports, and journal articles. Her work focuses on public policy to improve early childhood quality, strengthen the early childhood workforce, and developing comprehensive early childhood systems.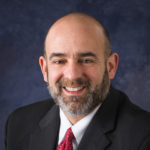 Superintendent,
Bellingham Public Schools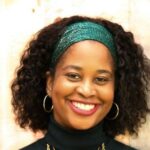 Stephanie Curenton, Ph.D.
Associate Professor, Education Policy & Leadership Studies, Boston University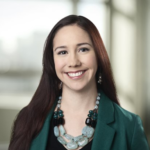 Managing Director,
Education & Society Program,
The Aspen Institute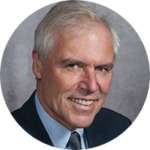 Program Director,
Early Childhood Initiatives, Council of Chief State School Officers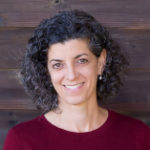 Professor of
Education Policy, Organizations, and Leadership, University of Washington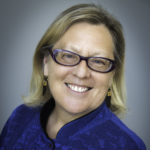 Founder and Strategic Advisor, Sobrato Early Academic Language;
President, Californians Together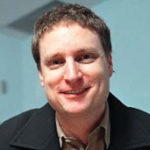 Executive Director,
Early Childhood Education,
Boston Public Schools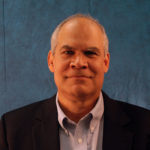 Professor Emeritus,
Department of Education Policy Studies,
University of Illinois at Chicago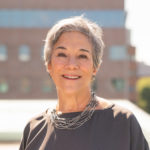 In Memoriam
Dean, School of Education & Human Development, University of Colorado Denver
At the core of comprehensive P-3 approaches are collaboration and alignment; P-3 work cannot be done alone. In this spirit, we are grateful to the funders that support our work.